Why Dreaming on the Page?
Dreams contain all the elements of great literature: Metaphor, symbolism, vivid imagery, pathos, puns, and personification. So it's no surprise that writers from Coleridge to Clifton to King have relied on dreams and visions to craft their works.
Combining writing with dreamwork and active imagination opens us to stores of creativity, wisdom, and guidance. This method is designed to be generative and impactful for all creative souls, whether or not you remember your dreams, and whether you are an experienced writer, a casual journal keeper -- or anything in between.

Supercharge your prose and poetry with workshops and classes
Join a community of creative and curious individuals like yourself
Get 1:1 guidance on your dreams and writing

Join a Dreaming on the Page Writing Circle
Monthly Online Dreaming on the Page Circles
Sign up for the next Dreaming on the Page Writing Circle (on Zoom) Monthly on the 2nd Tuesday of the month
11 a.m.-1:30 p.m. US Eastern Time
UPCOMING DATES:
Click a date to register

Pick up a pen and dream!
Time together to explore dreams and write together on Zoom 
Information and instruction on combining dreams and writing
Writing prompts, inspiration, and tools
Time to write
Time to share our writing and offer strength-based feedback
$45 per session
or
Pay-what-you-can (for students, seniors, or people on a fixed- or low-income)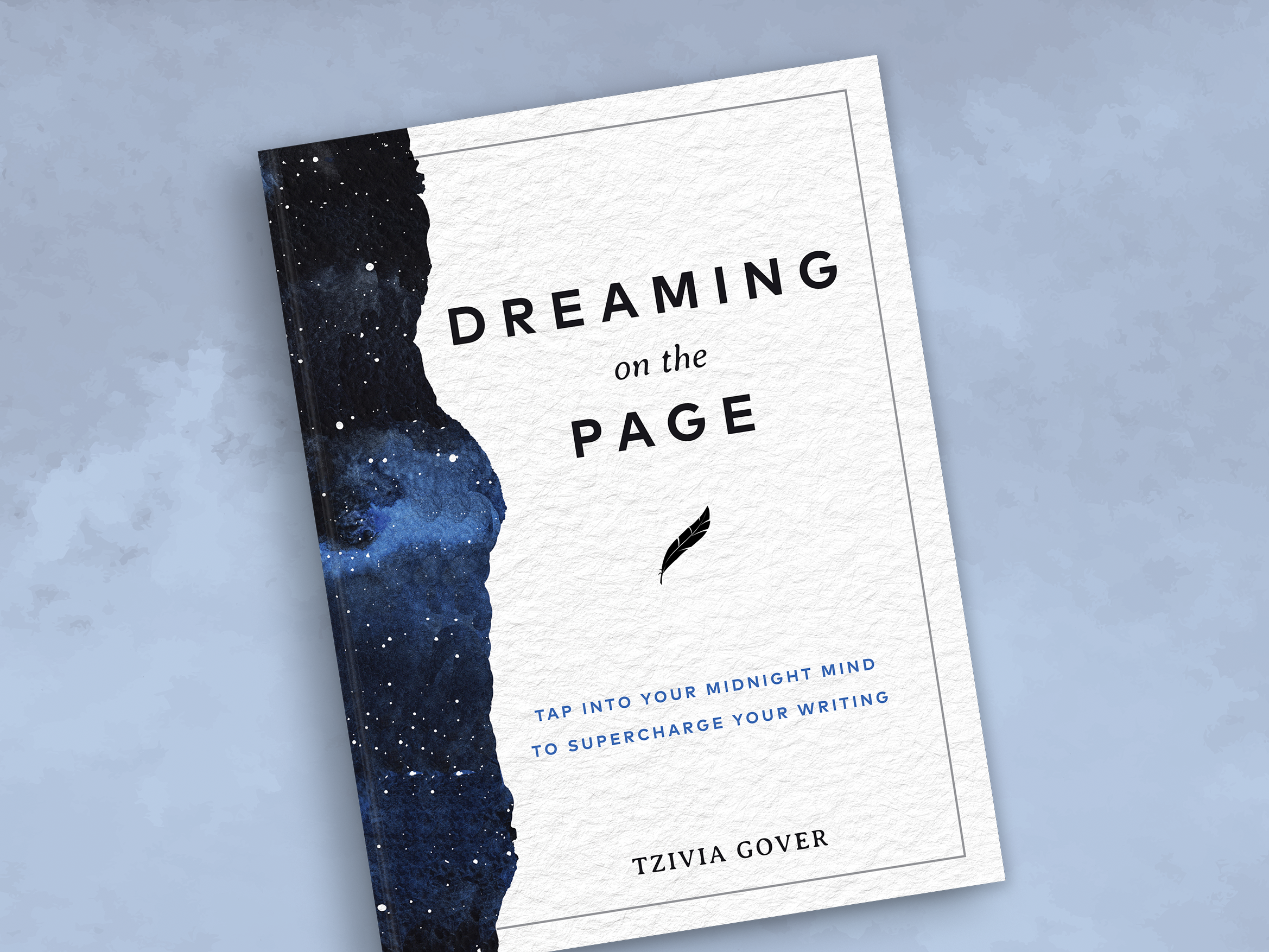 It's a book!

"Accessible and unfailingly encouraging, Dreaming on the Page proves that dreaming and writing are for everyone – and that when you combine the two, the result can be truly magical." – Brooke Warner, writing coach, author, and publisher of She Writes Press and SparkPress
Dreaming on the Page is for writers of all genres, from casual journal-keepers to experienced authors – and anyone who aspires to write.
This book will empower you to pick up a pen and befriend all aspects of who you are and live a more soulful life both on and off the page.


Dream, Drum, and Write into Autumn
NEW Workshop Oct. 6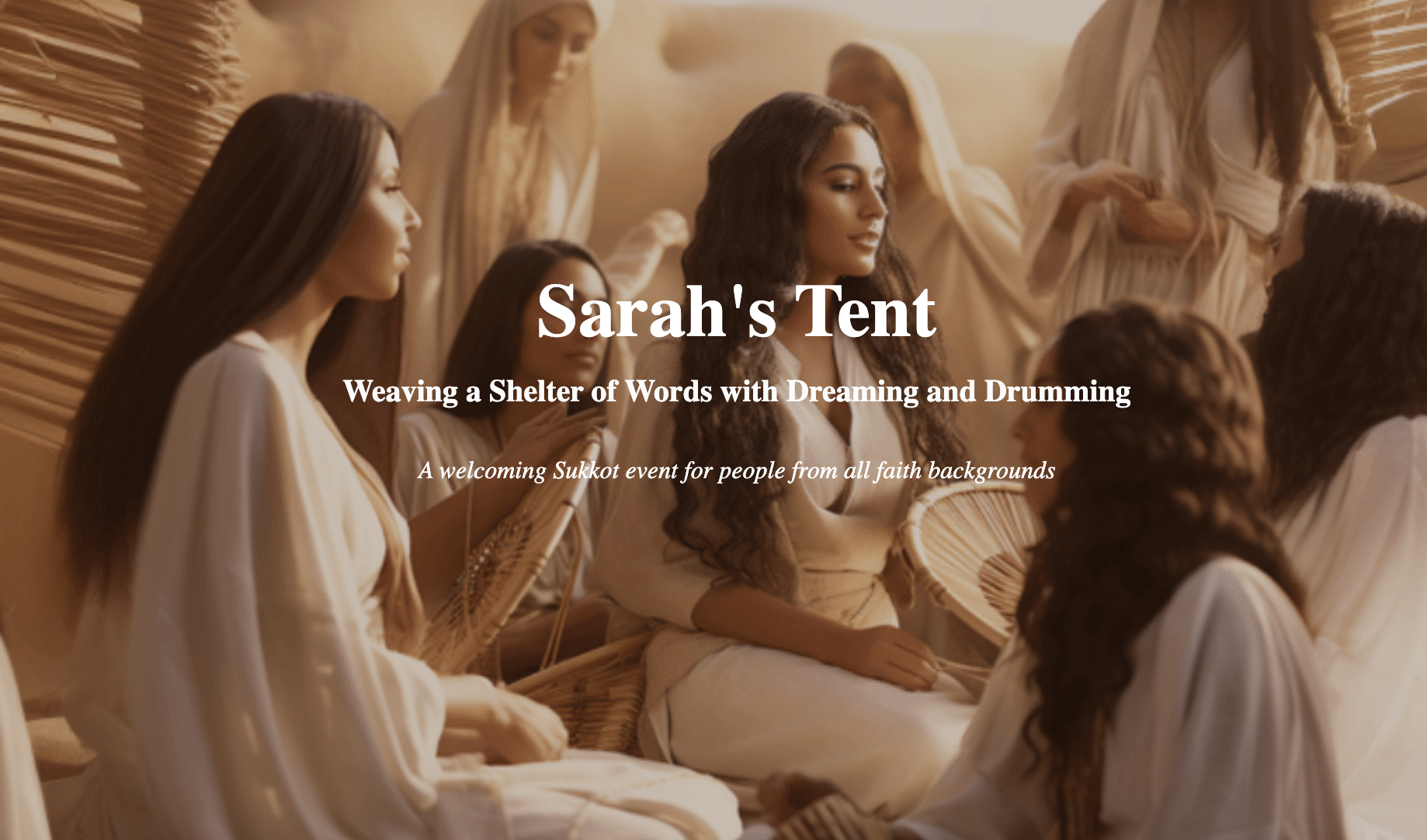 Sarah's Tent
Harvest the gifts of ancient feminine wisdom through the archetypes of the Hebrew matriarchs using chant, writing, drumming and dreamwork.
Join the live workshop on
Fri 6 Oct 2023 at 8am PT / 11am ET / 5pm CET / 7pm GST
or view the replay


With Lisa Moriah, qadosha (lay priestess), writer, artist and drummer at Temple of Divine Radiance; and Tzivia Gover, Author, Certified Dreamwork Professional, and creator of The Life of H: Sarah, Reimagined and the Dreaming on the Page approach to creative expression.


Re-Imagine Your Sotry
I have been dreaming into Sarah's story through poetry, resulting in a new online publication, The Life of H: Sarah, Reimagined.

Check out
The Life of H: Sarah Reimagined
and re-discover Sarah through Tzivia's poetic writing.

Book a 1:1 Session for Dreamwork or Writing Coaching

A Welcome Message from Tzivia


Pick up a pen and dream

Scroll Down for more courses
In
Dreaming on the Page
courses you will:
Learn to mine the intersections between dreams and writing to enhance your craft

Receive tips, techniques, and prompts for working with the power of dreams and the subconscious in your writing

Create dream poems and stories

Receive inspiring prompts and tips for keeping a journal to support your dreams, writing, self-reflection, and personal growth

Practice active dreaming techniques (such as lucidity and dream incubation) to super-charge your writing

... and more.
Dreaming on the Page
courses are for everyone including:
Writers of all genres, whether you remember your dreams or not;

Dreamers, whether you consider yourself a writer or not.
It's easy to connect
Dreaming on the Page (DOTP) began as gatherings of dreamers who write and writers who dream, meeting face-to-face seated on couches and in armchairs or around tables at retreats and conferences around the world.
Now, our courses are offered online (live or as a subscription series) as well, so more people can participate.

With the DOTP method, you will tap into dreams, imagination, and the subconscious to serve your writing and to live in harmony with your intuition and innate creativity.


Praise for Dreaming on the Page
"I was delightfully surprised with the writing I did and the insights that were revealed to me under Tzivia's expert guidance." Victoria Rabinowe, Santa Fe, New Mexico
"This course fired my imagination. I loved it." Claire Day, Retired workshop leader
"I'm quite certain that this exhilarating workshop encouraged many of us to seek out inspiration in our dreams, and it did so for me; I soon wrote a poem inspired by a dream. If I can do it, so can you!" 
Ira Barouch, Psychotherapist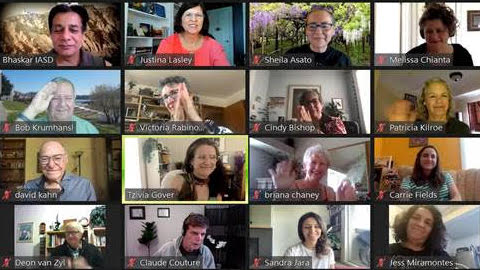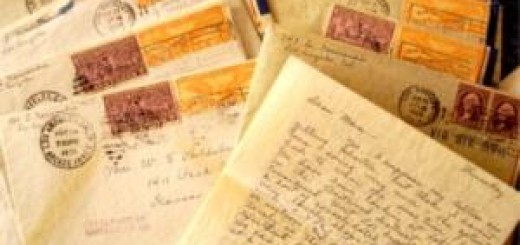 Praise for
Dreaming on the Page

"Tzivia made it feel natural to share my thoughts and feelings on the page."
Zaida
"This class got me re-energized about writing. I'm thankful for Tzivia and this course."
Ashley
"Since taking Tzivia's workshop I've become friends with my dreams."
Beth Ann
"I have been working on a memoir which can be a bit dark. This workshop provided levity and the opportunity to connect with other writers."
Carol
Everybody dreams and everybody has a story to tell.
Everybody is welcome.
Dreaming on the Page Courses are open to anyone, whether you remember your dreams or not, and whether or not you consider yourself to be a writer.
We create a safe, welcoming environment for you to learn, create, and express yourself.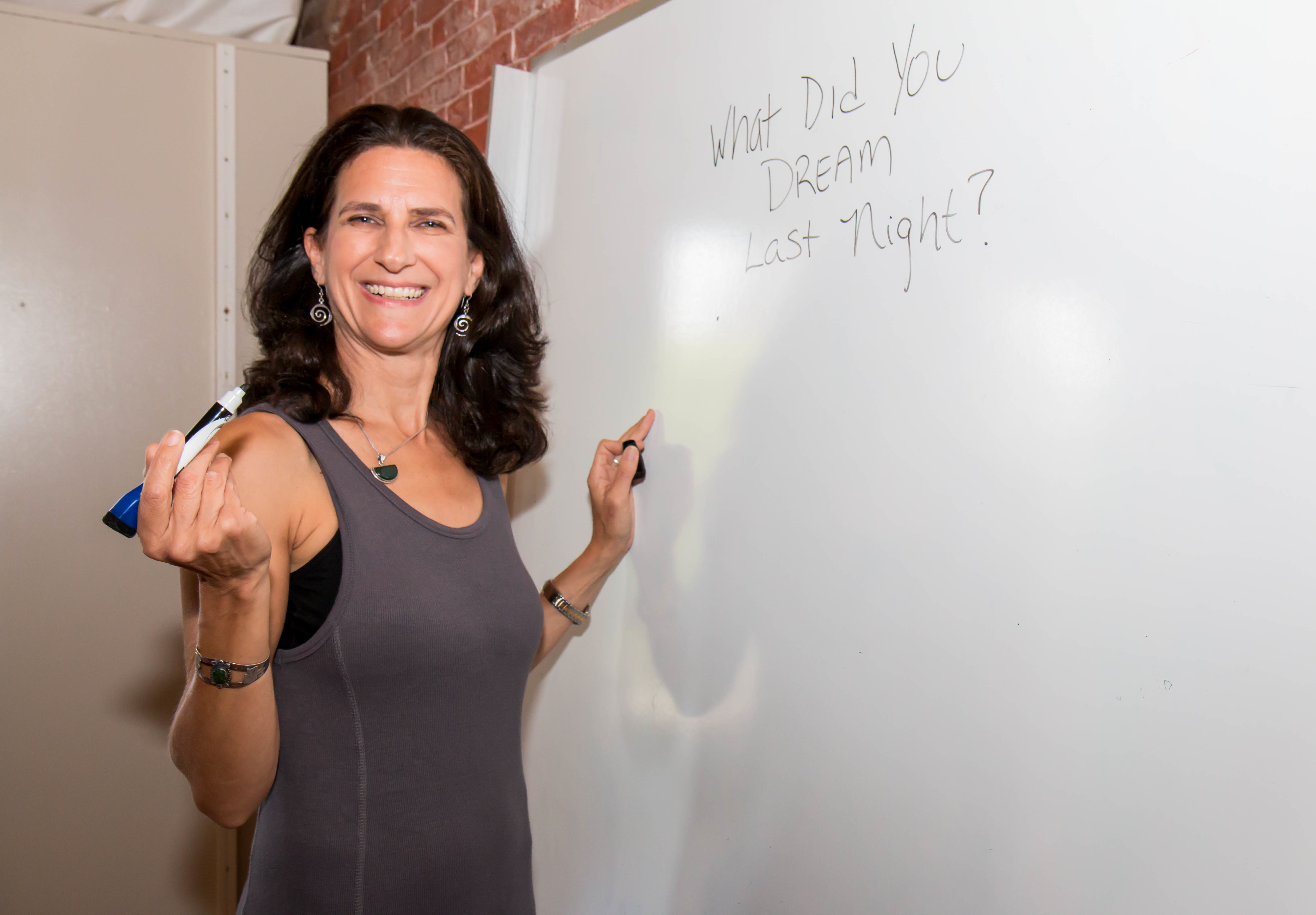 Meet Tzivia
"I want to help you connect with the everyday power, beauty, and wisdom of your life—awake and dreaming."


Tzivia's Story
When I was 23, I wrote in my journal, "I am a dreamer, a writer without words. I am a writer, a woman who wants to share her dreams.
I worked as a journalist, author, and a writing instructor for most of my adult life, but I didn't come out of the closet fully as a dreamer until after my daughter had left for college and my partner suddenly left as well. Then I lost my job!
At that point, I figured I'd either fall into the crater of emptiness that had opened at the center of my life, or I could fill that void with something spectacular. That's when I decided to formalize my passion for dreams and study and receive professional certification.
Since then, I've built a lifestyle and a business that combines my twin passions: Dreamwork and poetic writing. And after more than a dozen years of studying the connections between dreams and writing, and teaching workshops and classes in both, I realized I had created an approach to writing that works—both to create great poems and stories, but also as a tool for self-reflection and self-growth.
I created Dreaming on the Page as a culmination of my personal journey and my desire to wake people up to their best lives through soulful arts like dreamwork and writing.
I want to empower people like you to pick up a pen and befriend all the aspects of who you are. Creativity is our birthright, and dreams and writing are two really accessible ways we can live richer, more soulful lives, both on the page—and off!
Let's keep dreaming together:
@tziviadreams on Instagram and on Facebook. 
Learn more at www.thirdhousemoon.com


Check your inbox to confirm your subscription